Live dates
On Saturday 1 September 2018 Godstonebury will be returning to the Orpheus Centre, Godstone, Surrey, RH9 8ND for a family friendly, acoustic festival starting from 12-9pm. All profits raised will fund the amazing work at the Orpheus Centre.
The Orpheus Centre is an independent specialist college in Surrey that focuses on developing independence skills through performing and visual arts and makes dramatic improvements to young disabled adults' lives.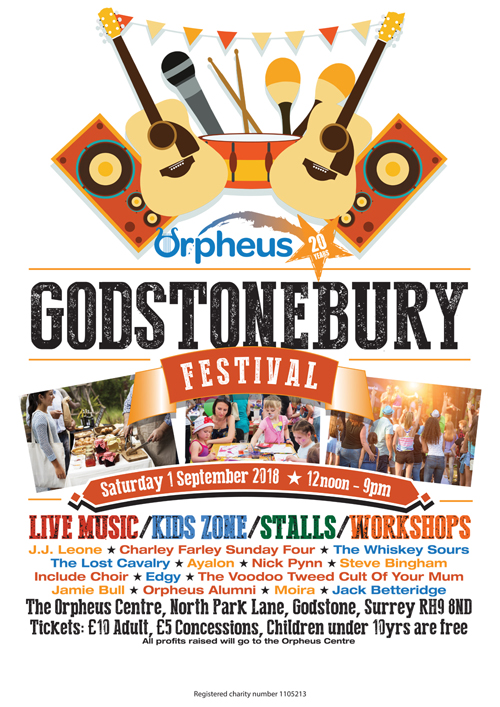 Save the date for our ALBUM LUNCH SHOW for our second album!
Places I've played