Music
I've been playing music all my life and am currently the singer in the band The Lost Cavalry. Until 2010 I was the guitarist in the band Fanfarlo, and before that was the drummer in cult London lo-fi band Wolfie.
I have composed and recorded music for film and adverts, including the original score to the feature film Booked Out, music for the Sony Extreme Music library and, with Fanfarlo, music for adverts such as the Canon Powershot camera and films such as Going The Distance.
Albums
Over the past years I've recorded quite a few albums with various bands, most notably the Fanfarlo album 'Reservoir' in 2009.
> Details of the albums I've made
Live dates
On Saturday 1 September 2018 Godstonebury will be returning to the Orpheus Centre, Godstone, Surrey, RH9 8ND for a family friendly, acoustic festival starting from 12-9pm. All profits raised will fund the amazing work at the Orpheus Centre.
The Orpheus Centre is an independent specialist college in Surrey that focuses on developing independence skills through performing and visual arts and makes dramatic improvements to young disabled adults' lives.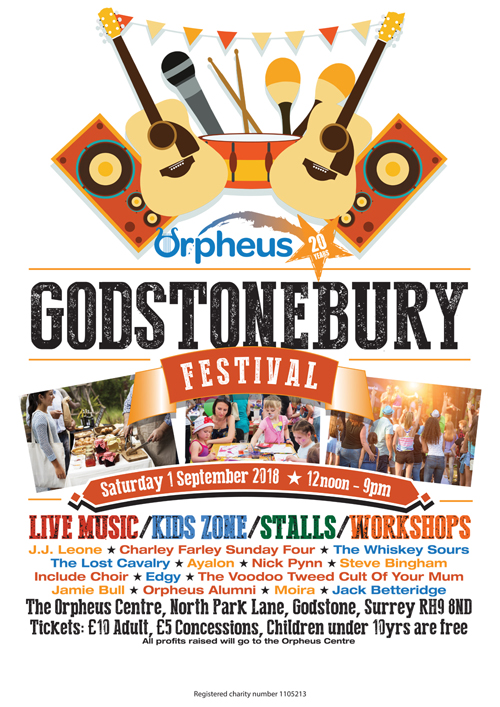 Save the date for our ALBUM LUNCH SHOW for our second album!
> Previous gig details