News
11/4/09 : NME Loves Fanfarlo
Check it out! NME only went and gave our album 8/10... quite right too I say.


1/3/09 : Fanfarlo - Reservoir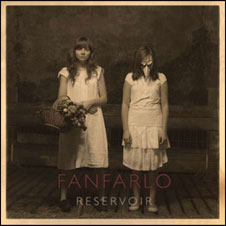 The Fanfarlo album 'Reservoir' is now available both on CD and iTunes... featuring the creative stylings of yours truely on lead guitar. Buy buy buy!
Buy Reservoir on CD
Buy Reservoir on iTunes
07/2/09 : Upcoming gigs
Coming up this month for me... the Xup album launch featuring yours truely on drums: 21st Feb at Catch, Shoreditch... then a Mixedcases acoustic gig: 23rd Feb at Iambic Bar, Hoxton (plus, I will be DJing)...


4/1/09 : Plans for 2009
It's 2009 and I have a lot planned for this year, it's going to be a lot of work but I'm excited and ready for it. Step one is to form a new band, already underway... Step two will be to put together a great set of songs... also well underway!
Older >>
<< Newer